FORGING

THE

FUTURE

Your investment in Forging the Future will inspire today's Delt Man and increase the value of membership in Delta Tau Delta as we empower every member to craft a future of their own making.
We have a lot to be grateful for.

There was likely a time in your life when Delta Tau Delta was the center of your universe. Whether you realized it or not, Delt brought to life the lessons of the classroom, the chapter room, and the world to form a learning laboratory that you would rely on throughout life. As we look to the future, young men need what Delta Tau Delta has—now more than ever. What parts of Delta Tau Delta have had the biggest impact on your life?
The Delta Tau Delta tradition is rich, and we remain committed to providing an experience that is guided by our core values—truth, courage, faith, and power. While rooted in these shared ideals, we must also innovate and adapt to provide cutting edge programs, vital services, and pioneering membership benefits. What Delt experiences do you consider to be the most valuable?
Today, I invite you to make a transformative gift to the Forging the Future Campaign. Your participation will set the stage for a bright future for the Fraternity, our chapters, and members. Delta Tau Delta has a history worthy of honoring and a future worthy of forging—we cannot leave it to chance. Will you join me in Forging the Future?
Gratefully & Fraternally,

Kent R. Hance (Texas Tech University, 1965)
Campaign Chairman
Invest in the forging the future campaign

Together we are Forging the Future of Delta Tau Delta, her members, and chapters. Thank you for contributing to Delta Tau Delta Educational Foundation and the Forging the Future Campaign. This $25-million comprehensive campaign is designed to grow the Foundation's financial resources and support transformational experiences for every young Delt. The campaign is focused on increasing opportunities through member programming and support, scholarships and fellowships, and innovation and adaptability. Undesignated campaign gifts will be directed towards the priorities that produce the greatest impact.

Donate Now >
Campaign Contributors

A very special thank you to our top 100 contributors!
Perry L. Evans
University of South Dakota, 1986
Platinum Society
Paul J. DeMand
Kettering University, 1988
Platinum Society
Evangelos S. Levas
University of Kentucky, 1954
Platinum Society
Jeffry L. Henning
Iowa State University, 1971
Titanium Society
Frederick C. Tucker
DePauw University, 1969
Titanium Society
Kent R. Hance
Texas Tech University, 1965
Titanium Society
Vaughn O. Vennerberg
Oklahoma State University, 1976
Titanium Society
Daniel A. Dungan
Texas Tech University, 1979
Titanium Society
Joseph E. Eastin
Oklahoma State University, 1992
Titanium Society
William V. McMeans
University of Texas - Austin, 1980
Titanium Society
Wayne A. Sinclair
West Virginia University, 1968
Gold Society
Tyler G. McBride
Texas Christian University, 2015
Gold Society
Michael P. Callahan
Texas A&M - Commerce, 1984
Gold Society
Murray M. Blackwelder
Baker University, 1969
Gold Society
George V. Rusu
Illinois Institute of Technology, 1977
Gold Society
John A. Brock
University of Oklahoma, 1953
Gold Society
William A. McCloy
Ohio State University, 1982
Gold Society
Gregory D. Ethridge
University of Texas - Austin, 2000
Silver Society
Keith J. Steiner
Allegheny College, 1973
Silver Society
Matthew D. Waits
Oklahoma State University, 1999
Silver Society
William M. Bernick
Georgia Institute of Technology, 1980
Silver Society
Justin A. Williamson
Southeastern Louisiana University, 2015
Silver Society
Daniel C. Stith
Oklahoma State University, 1978
Silver Society
Donald L. Dillingham
University of Oklahoma, 1984
Silver Society
Richard W. Holmes
University of Cincinnati, 1964
Silver Society
Patrick R. Fuscoe
University of Southern California, 1972
Silver Society
David B. Hammon
Missouri University of Science and Technology, 2002
Silver Society
Monroe E. Trout
University of Pennsylvania, 1953
Silver Society
L. Edward Bryant
Northwestern University, 1963
Silver Society
Mark E. Jennings
University of Texas - Austin, 1984
Silver Society
Cody L. Keim
University of California - Los Angeles, 2016
Silver Society
Brian D. Booth
Missouri University of Science and Technology, 1997
Silver Society
Paul F. Butcher
University of Oklahoma, 1975
Silver Society
C. Richard Stark
Iowa State University, 1971
Silver Society
David R. Barnes
University of Oklahoma, 1986
Bronze Society
K. Don Greiner
Oklahoma State University, 1986
Bronze Society
Scott Roeth
University of Kentucky, 1969
Bronze Society
Rosario A. Palmieri
American University, 1999
Bronze Society
Stephen Reel
Oklahoma State University, 1970
Bronze Society
Phil R. Acuff
University of Missouri, 1953
Bronze Society
Jaison D. Desai
American University, 2006
Bronze Society
Steven C. Vilks
University of Minnesota, 1981
Bronze Society
Robert E. Neiman
Georgia Institute of Technology, 1966
Bronze Society
Lynn N. Ruffin
Oklahoma State University, 1968
Bronze Society
William B. Willis
University of Oklahoma, 1990
Bronze Society
Samuel Croom
University of Texas - Austin, 1952
Bronze Society
William Godwin
University of Florida, 1949
Bronze Society
Anthony J. Quandt
Wabash College, 2004
Bronze Society
David K. Crapps
Georgia Institute of Technology, 1962
Bronze Society
Tim P. Cullen
Tulane University, 2009
Bronze Society
Wilfred R. Konneker
Ohio University, 1943
Bronze Society
Bruce L. Peterson
University of Wisconsin - Milwaukee, 1975
Bronze Society
Ryan D. Weber
Kansas State University, 2005
Bronze Society
Robert F. Benjamin
Oklahoma State University, 1979
Bronze Society
Clarence W. Cook
Texas Christian University, 1976
Bronze Society
Thomas J. Nathanson
Stevens Institute of Technology, 1974
Bronze Society
Kyndel W. Bennett
University of Texas - Austin, 1992
Bronze Society
Michael L. Abbott
University of Texas - Austin, 1991
Bronze Society
George A. Easley
University of Oklahoma, 1988
Bronze Society
Joe B. Watkins
University of Texas - Austin, 1965
Bronze Society
John W. Gleeson
University of Illinois at Urbana-Champaign, 1968
Copper Society
William D. Felder
Westminster College, 1980
Copper Society
Danny A. Evatt
University of Oklahoma, 1974
Copper Society
William G. Cooper
Illinois State University, 1998
Copper Society
William P. Frisbie
University of Texas - Austin, 1984
Copper Society
Walter C. Evans
University of Pennsylvania, 1970
Copper Society
Ralph Kytan
Georgia Institute of Technology, 1979
Copper Society
John P. Friedmann
Washington & Jefferson College, 2002
Copper Society
Millard B. Byrne
Ohio State University, 1966
Copper Society
Robert J. Maneson
University of Arizona, 2002
Copper Society
Nigel Manick
University of California - Riverside, 2003
Copper Society
Steven B. Dillaway
University of Washington, 1967
Copper Society
Curtis L. Hartman
University of Texas - Austin, 1995
Copper Society
Philip M. Boles
University of Texas - Austin, 1991
Copper Society
Charles W. Griffin
University of Texas - Austin, 1989
Copper Society
Robert Carrozza
University of Texas - Austin, 1981
Copper Society
Donald L. Ferguson
Oklahoma State University, 1970
Copper Society
Christopher P. Crutchfield
University of Missouri, 1996
Copper Society
William D. Gross
University of Texas - Austin, 1965
Copper Society
Arthur E. Favre
Louisiana State University, 1972
Copper Society
Edward A. Guthrie
Ohio Wesleyan University, 1966
Copper Society
Mark E. English
DePauw University, 1964
Copper Society
Christopher C. Beem
Ohio State University, 1987
Copper Society
Randy S. Claybrook
University of Alabama, 1988
Copper Society
Jody B. Danneman
University of Georgia, 1988
Copper Society
Robert H. Cantwell
Georgia Institute of Technology, 1978
Copper Society
Craig R. Lentzsch
Georgia Institute of Technology, 1970
Copper Society
Kerry Alexander
Oklahoma State University, 1986
Copper Society
Paul M. Falkenbach
Ohio State University, 1979
Copper Society
John W. Helms
Georgia Institute of Technology, 1981
Copper Society
James N. Haltom
University of Texas - Austin, 1958
Copper Society
Bob E. Lawler
Georgia Institute of Technology, 1960
Copper Society
Roberto B. Kindelan
Georgia Institute of Technology, 1986
Copper Society
Michael Johnston
University of Oklahoma, 1988
Copper Society
Michael T. Casey
University of Texas - Austin, 1971
Copper Society
Edward B. M. Joy
Georgia Institute of Technology, 1963
Copper Society
John R. Frame
University of Oklahoma, 1975
Copper Society
Frank A. Eskridge
University of Oklahoma, 1979
Copper Society
Raul Arrazcaeta
Georgia Institute of Technology, 1986
Copper Society
David A. Crenshaw
Auburn University, 1970
Copper Society
SELECT A TEAM NAME BELOW TO VIEW MEMBERS: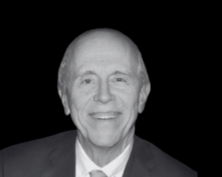 Kent R. Hance
Chairman
Texas Tech University
1965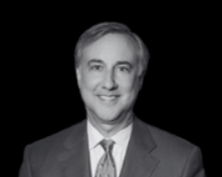 Alan G. Brackett
Tulane University
1982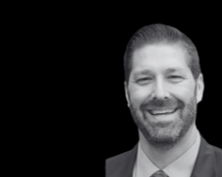 William G. Cooper
Illinois State University
1998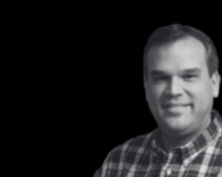 Jody B. Danneman
University of Georgia
1988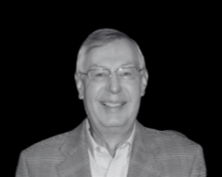 Jeffry L. Henning
Iowa State University
1971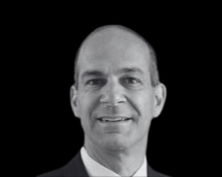 William R. Hirsch
Purdue University
1976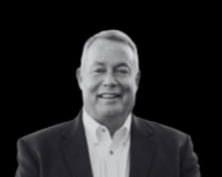 William V. McMeans
University of Texas - Austin
1980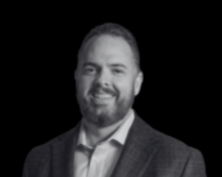 Rosario A. Palmieri
American University
1999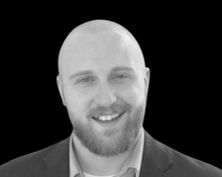 Vince A. Russo
Senior Director of Advancement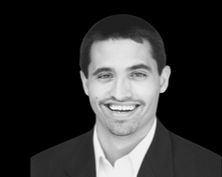 Nick R. Zuniga
Senior Director of Operations and Finance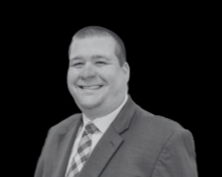 Steve K. Vedra
President
Butler University
2002
Maurie J. Phelan
Vice President of Finance & Operations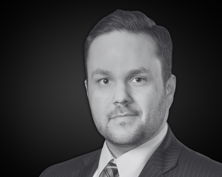 Tony E. Vukusich
Vice President and Chief Experience Officer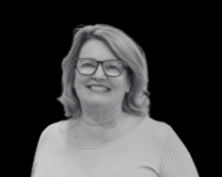 Cherie P. Baer
Gift & Scholarship Administrator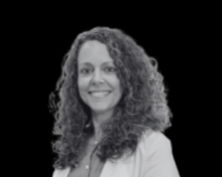 Michelle R. Ehrlich
Accountant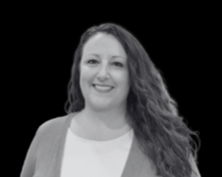 Emily A. Golding
Executive Assistant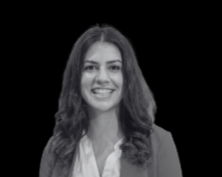 Abby M. Paragon
Coordinator of Foundation Communications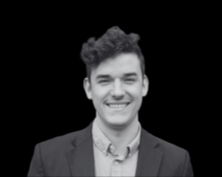 Nick T. Pidgeon
Director of Technology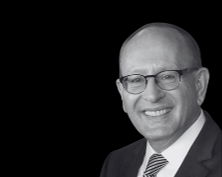 Michael D. Shonrock
Chairman
Western Illinois University
1979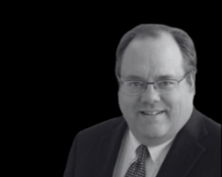 Daniel C. Stith
Vice Chairman
Oklahoma State University
1978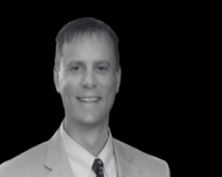 P. Chris Mickel
Treasurer
Ball State University
1995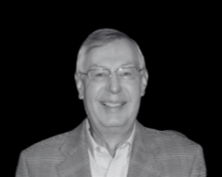 Jeffry L. Henning
Secretary
Iowa State University
1971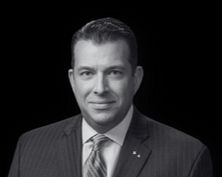 Anthony J. Albanese
Director
American University
1996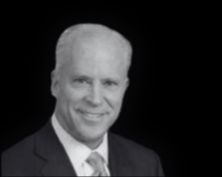 J. Coley Clark
Director
University of Texas - Austin
1968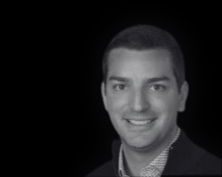 Tim P. Cullen
Director
Tulane University
2009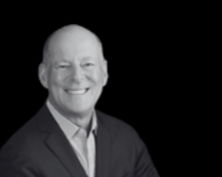 Daniel A. Dungan
Director
Texas Tech University
1979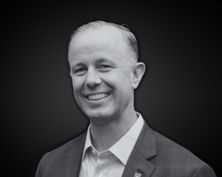 Greg D. Ethridge
Director
University of Texas - Austin
2000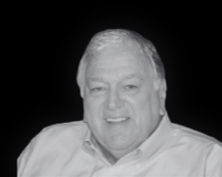 John W. Gleeson
Director
University of Illinois
1968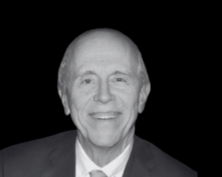 Kent R. Hance
Director
Texas Tech University
1965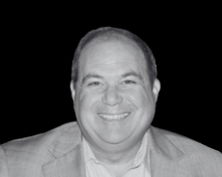 Gregory L. Kazarian
Director
University of Illinois
1984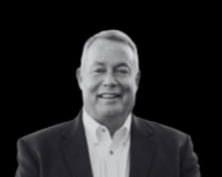 William V. McMeans
Director
University of Texas - Austin
1980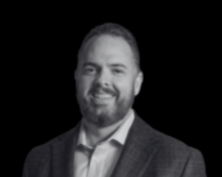 Rosario A. Palmieri
Director
American University
1999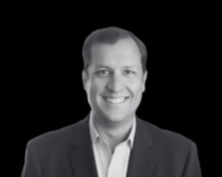 Alex R. Schriver
Director
Auburn University
2010
Ashley J. Wollam
Director
Marietta College
2008